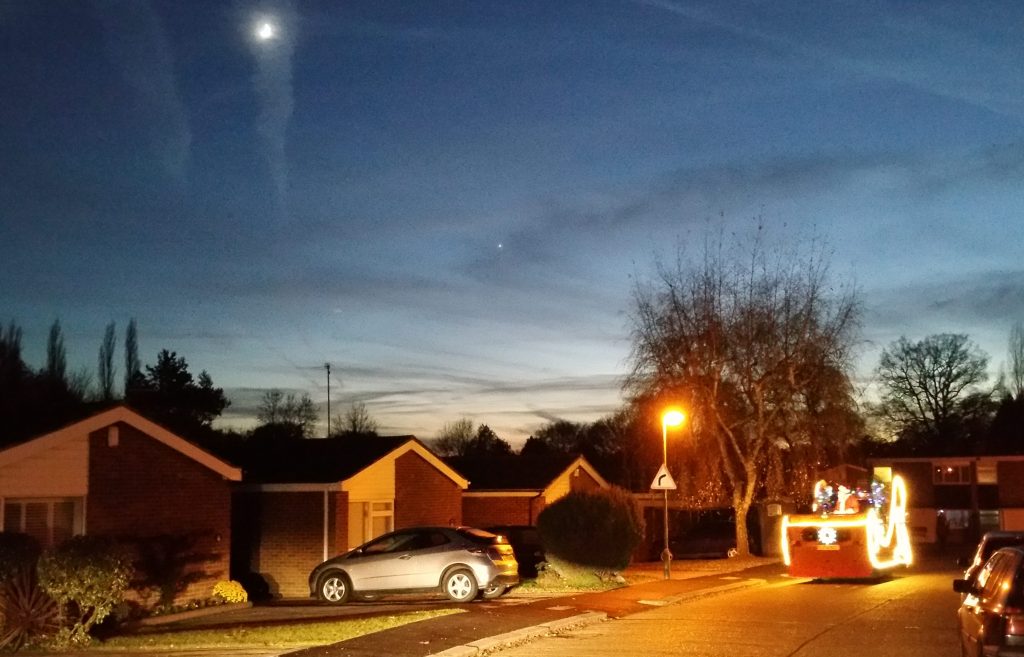 Our 2016 float season has raised over an astonishing £17,000 for local charities – a new all time record. The famous Christmas float once again took to the streets of St Albans in December, bringing delight and Christmas spirit to thousands of children big and small throughout the City. In addition, members of Round Table collected at the City station and took Santa on his sleigh to London Colney.
Refurbishment
We spent weeks in the run-up to December to undertake a complete refurbishment of the Santa float. The float was repainted, completely refitted with new lights and speakers and also received a mechanical overhaul.
"All the hard work we put in between September and November clearly paid off. We are totally thrilled and grateful to everyone who donated to our many elves during December" said Ian Goldsmith, Round Table Chairman.
Supporting local charities
All the money collected is supporting local charities. St Albans Round Table have already supported Youthtalk, Homestart, 3 Valleys, Scouts, AT Society, The Living Room, Rennie Grove Hospice Care and Earthworks with more charities earmarked for 2017.
Part of the money collected was used to deliver Christmas hampers prepared by Morrisons to more than 50 deserving people in the St Albans area.
Open night
We are looking for new members and for anyone who wants to get involved in fun, friends and the Santa Float. We are holding an open night on 9th November at The Old Fighting Cocks from 7:30 and welcoming men between 18-45 to come along.