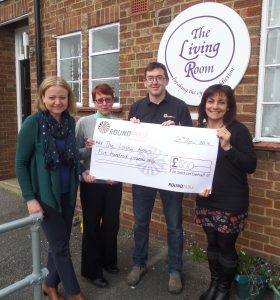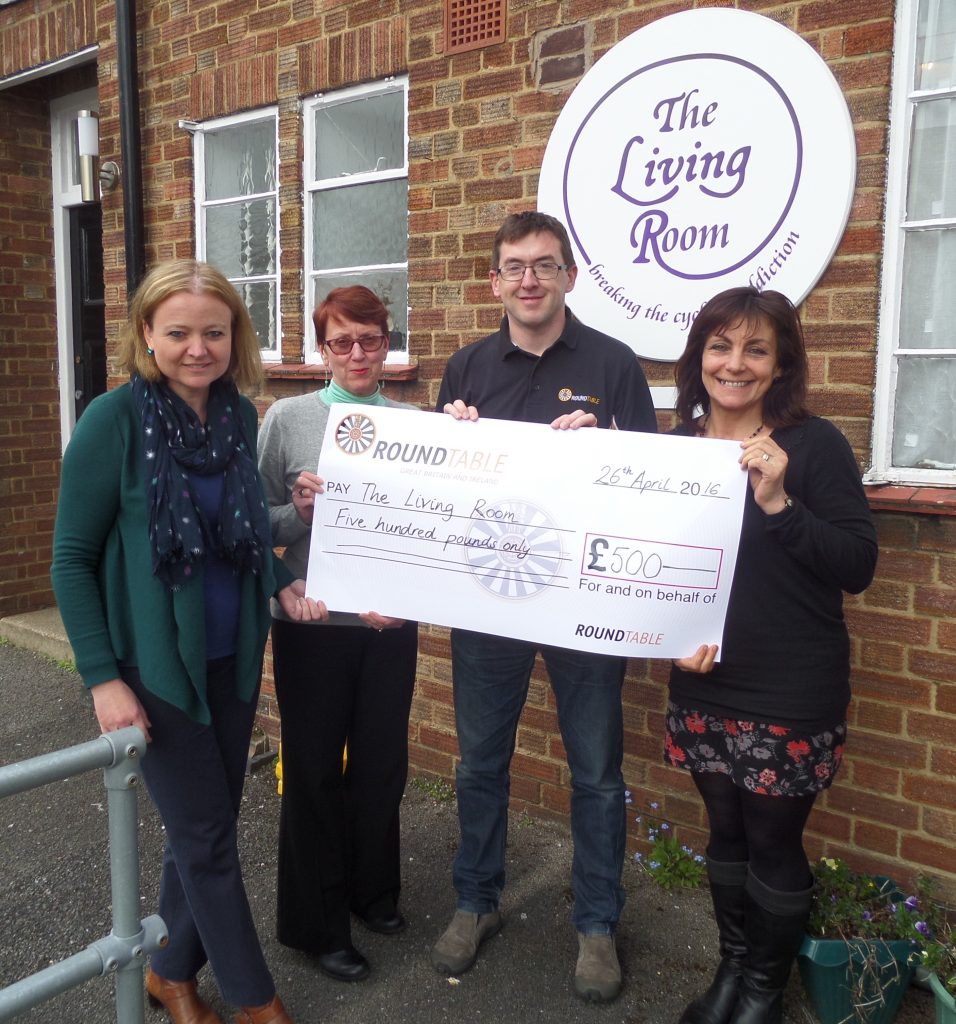 The Living Room St Albans is celebrating after receiving funding from the Round Table to run their next course of art therapy. This is a renowned tool in helping addicted people in their journey towards recovery.
Staff, clients and supporters from The Living Room joined the Santa Float in December, on the route around Marshalswick. After difficulties with the float caused the evening to end early, the Round Table kindly added to the amount raised.
Offering Art Therapy as an intervention brings real change, using art work as a new way to communicate thoughts and emotions. Images give a good indication of a person's true feelings, without the need to find words or worry about how they will sound. Clients reflect on their work with the art therapist, the Living Room counselors and also the rest of the client group. This shared experience brings relief, support and encouragement.
The process of drawing unlocks something deep and facilitates real change, leading to a sense of well-being which in turn builds self esteem. As one client put it: I have found these sessions so helpful – I have never had the opportunity to be creative and it is incredibly freeing. This has been one of the few occasions when I have been able to get all my feelings out, without fear of judgement or people commenting or trying to 'fix' my feelings, telling me not to worry or not to be anxious. I'm so grateful for the space just to be heard and for my feelings to be acknowledged. Thank you!